If you're a fellow Londoner, get thy body down to Selfridges because from March 10th - April 2nd, it's the Future Punk season. It features fashion shows, film showings, club nights and make your own punk t-shirt workshops (not really in keeping with the whole 'anti-establishment' thang but it's the thought that counts I suppose....).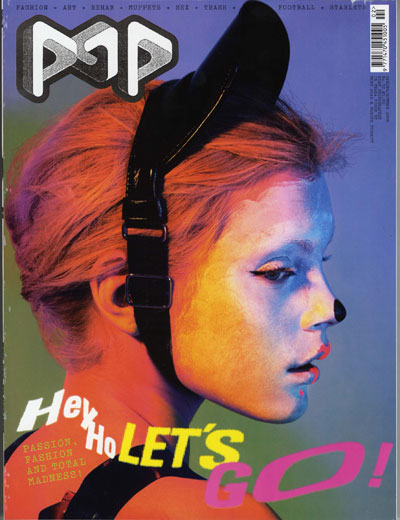 The main draw for all fashionistas worth their salt will be the POP! shop launched by the too-cool-for-school biannual Pop magazine, in the lower ground floor - a mini boutique selling one-off products by a range of famous designers including Vivienne Westwood, Luella Bartley and Katie Hillier as well as labels such as Mulberry, Lavin, Fendi, and Chloé. Not sure how Chloe/Mulberry ties in to the whole punk thing but just look at these Dorothy-gone-candy glitter Miu Miu shoes that are exclusive to POP!:
Pop's editor-in-chief Katie Grand said
"Pop Shop is a completely unique departure for a magazine and reflects the magazine's continued determination to offer fashion-focused readers something new, exciting and forward-thinking."
I will definitley POP along (did you get that? Wasn't that just the smartest thing ever?) and perhaps make a little purchase or gawk at this not-so-authentic (as with most Selfridges' attempts at cultural permeation) punk display.